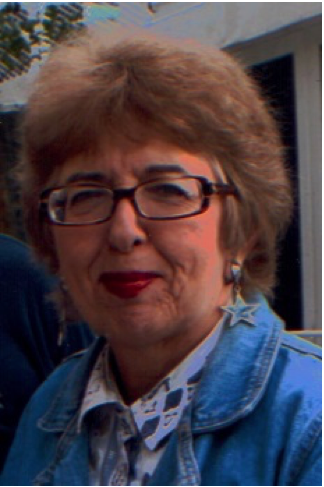 Nancy Aquavia Westberg
Beginner, Intermediate and Advanced Piano
Nancy Aquavia Westberg brings a lifetime of piano teaching experience to Connecticut. She has instructed hundreds of beginners, intermediate, and advanced students in both private and group settings and encourages adults to begin the study of piano for personal enrichment and relaxation.
Ms. Westberg received her musical training at Western Connecticut State College where she studied both music education and piano performance. Her teachers included Joanne Moryl (piano), Charles Lanning (theory and solfege), James Furman (voice), and Laurence Honan, her mentor, with whom she studied piano, pedagogy, and repertoire for many years. She has also coached with Leonard Seeber, Professor Emeritus, University of Connecticut.
Nancy developed the piano curriculum at Chase Collegiate School (formerly St. Margaret's – McTernan School) in Waterbury, CT where she was a member of the music faculty for 20 years. She has also taught piano at Nutmeg Conservatory for the Arts in Torrington, CT and maintained a home studio where she instructed in piano, 2-piano ensemble, theory and solfege. She has been a regular participant at workshops, conventions, and seminars on piano and pedagogy and has adjudicated for the Connecticut Young Musicians Festival at Fairfield University. Her students performed in recitals, competitions and festivals on a regular basis.  Professional affiliations include the Schubert Club of Fairfield County, the North American Butterfly Association, and Connecticut State Music Teachers Association, Hartford Chapter in which she served on the executive board.
Her compact discs, FLOWERS: Classical Piano Repertoire From The 19th Century and BUTTERFLIES: Classical Piano Repertoire From The 19th Century are compilations of piano music inspired by and written in tribute to flowers and butterflies. They are sold at botanical gardens, museums, butterfly conservatories, tourist attractions and gift shops around the country. Ms. Westberg also offers music appreciation classes and lecture/recitals on flowers and butterflies to assisted living facilities, study groups, libraries, garden clubs, etc. The butterfly lecture combines information and trivia on butterflies, their life cycle, the migration of Monarchs in North America, poetry readings and butterfly gardening with music from her CD's. Other lecture/recitals include Frederic Chopin (1810-1849), Robert and Clara Schumann (1810-1856), Scott Joplin (1868-1917) and a musical series featuring masterpieces of art. 
Nancy looks forward to continuing her work here in Connecticut. Lessons for prospective students (ages 4 – 104) can be scheduled by calling 203-802-8648 or by contacting pianonan50@yahoo.com.