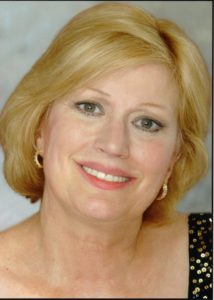 JENNIFER JOHNSON OSBORNE - MEZZO SOPRANO
Mezzo Soprano - Vocal Instructor
Jennifer is an accomplished performer who holds a Bachelor of Music degree in Voice form The University of New Hampshire, and Masters of Music in Voice and Opera from Memphis State University. Her vast performing experience includes over fifty major roles with opera companies and orchestras throughout the United States and Europe. She has sung with luminaries of the opera world including Beverly Sills, Luciano Pavarotti, Samuel Ramey, Mignon Dunn, Robert Merrill, and Victor Borge. Her opera repertoire ranges from the title role in Carmen, to the Verdi mezzo roles of Azucena, Eboli, and Amneris and virtually all mezzo soprano roles. Music theatre credits include major roles in The Sound of Music, Oliver, South Pacific, A little Night Music, Fiddler on the Roof, The Golden Apple and many more. Her teaching involves a complete dedication to proper vocal technique, from which singers can develop their fullest potential and pursue any genre of music that they desire. She is knowledgeable and versed in all genres of vocal music, ranging from Classical to Broadway, Gospel and Sacred music, Great American Songbook and popular music. She is competent and skilled in Italian, German , French, Spanish and of course English pronunciation and diction. She also places a strong e·mphasis on performing skills, and believes that a successful singer must not only learn the correct notes and lyrics, but must also convince the audience of the songs message.
To schedule a consultation, please contact JENNIFER JOHNSON OSBORNE at 860-416-5175(Phone/Text) or Email; eexposure@aol.com.
This a recording of our Voice Instructor, Jennifer Johnson Osborne, singing the Mothers aria from the first act of the opera , Hansel and Gretel. The opera was written in German but normal is performed in english in this country, as it is here. This production took place at the Hartford Civic Center under the auspices of Connecticut Opera Association The Hartford Symphony Orchestra accompanied there were five performances, all sold out for capacity of 10,000 audiences members in each performance. Hope you enjoy.
We understand that opera is a different experience for many of you, but we hope you can get a sense of the complexity of this wonderful art form but….Jennifer does not JUST teach opera !! Once a singer learns how to use their voices properly virtually any genre is possible from rock to rap to jazz to music theatre and on and on. Thanks for listening!
– Jennifer